Harold Overland
Owner & President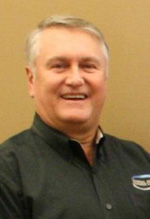 Harold has been in the Insurance Industry since 1971. He graduated from the University of Minnesota in 1971. Later that year Harold moved to the Perham area. He has served in various capacities on local church boards and other various civic and commerce boards throughout the community. Harold has served as the administrating agent for the M.O.W.A. (formerly M.O.S.T.C.A.) for over 20 years. He has also been the administrating agent for the M.W.W.A. for over 10 years. As of September 2009 Harold has insurance licenses for AZ, CO, MN, MT, ND and SD. Harold is the Owner and President of Overland Insurance Agency Inc.
His email address is: haroldo@overlandinsurance.com
Nate Overland
Commercial Lines Specialist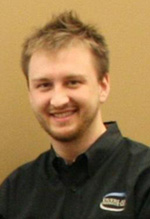 Nate started in the Insurance Industry in 2007 and has continued to grow as an agent within our office. He graduated from Minnesota State University Moorhead in 2006. Nate has made a strong effort to get to know the commercial insurance since his start in Insurance Industry and has remained as first contact for our commercial insurance clients. Nate currently holds a Property and Casualty License for the state of MN. For any new Commercial Bonds or Insurance he is your first contact.
His email address is: nateo@overlandinsurance.com
Mike Overland
Network Administrator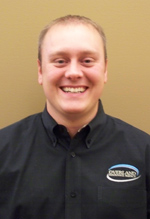 Mike is our network administrator and also is Microsoft Certified. Mike has specialized in networking since 1996 and continues to be a great resource for our networking needs.
Brenda Wilschewski
Health Insurance Specialist / Personal Lines Specialist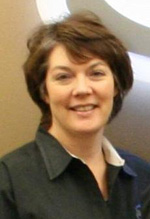 Brenda has been with our office since 1986. Brenda moved to the Perham area in 1985. Brenda is our Health Insurance Specialist, however she is also very adverse in all the lines of insurance within our office. She has many years experience and continues to be a great contact for our clients. Brenda handles many of our Health Insurance Clients needs along with being a Personal Lines Property and Casualty agent and also being the best contact for any of our billing issues or questions.
Jessica Kukowski
Customer Service Representative/Receptionist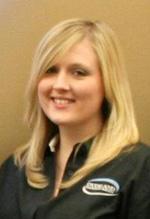 Jessica is a fully licensed producer with both the Property and Casualty license and the Life and Health license. Jessica has been with our office since 2008 and she continues to be a great resource on our personal lines as well as directing our clients to the right agents. Jessica administers all of the traffic with in our office both on and off of the phone. If you don't know who to contact within our office, ask Jessica as she will make the extra effort to find out the right agent for your needs.
Agent